Mile High

The story starts in Denver, Colorado, Mike Lowry's hometown. Attracted to percussion at an early age, he admits to having had no real concept of rhythm or time in those days. He recalls a band teacher politely debarring him from a class performance, desperate to avoid catastrophe. Writing was Mike's strong suit. He also did well in the sciences and in Japanese studies. Still, somewhere in his soul, Mike heard a beat. He listened. He later began studying music theory and took up piano lessons where he was introduced to one of his indirect mentors, Boonie Mayfield. Boonie's moves and music inspired Mike to compose the songs he heard inside himself.
Bedroom Producer

After high school, while living with his grandparents in a quiet neighborhood outside of Denver, Mike started reading feverishly. With the aid of books like the 50th Law by Robert Green and 50 Cent, Mike was initiated into the journey of self-mastery and had his earliest realizations that by simply planning and writing out goals, one gains an element of control over his destiny. Another book he honorably mentions is Psycho Cybernetics by Maxwell Maltz. 'I don't know shit else from this book. I only learned one lesson, and it's that frustration makes no sense.'

Preparedness
Mike began the work of redesigning his mind around the same time he composed his first beat. He spent close to another decade in Denver planning, making music, saving money, replanning, taking film classes, networking, traveling and ultimately deciding Denver was not the place his dreams would be fully realized. Though he wasn't where he wanted to be, Mike understood that everyday practice was a necessity.
Roadblock

Adopting the Japanese concept kaizen, Mike focused on getting steadily better, little by little, each day. One learns persistence and refines his skillset when his focus is on 1% daily improvement versus, say 40%, a jump that could cause burnout and require much time for recovery. Mike designed a meticulous schedule that blended his 9 to 5 job with the study of music, film and the growth of his own creative portfolio. This all came to a halt when he was faced with what he thought would be a fatal health decline, forging a brief hiatus.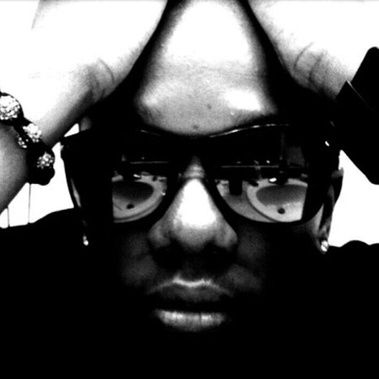 TUMULTUM

Fortunately, Mike was resurrected and woke up starved. He found himself finally ready to apply his tightly woven pattern of plans, where he left just enough give for things not to go as planned. The story has since landed him in Hollywood inside a serene second level apartment powerhouse packed with intent. His mornings consist of flooding his insides with water and charging up with sunlight. He spends hours daily swimming through endless sounds that reach for other sounds that are eager to tell their stories. His nights stretch to 3 and 4am, at which point he might take a ten minute rest break that his body demands be turned into a full night's sleep. Here, he created his most recent project TUMULTUM, a meditation on finding balance between consistency and mapping the uncharted territory of one's imagination.